Payskip.org - Shorten URLs & Earn money online.
How can you start making money with PaySkip.ORG?
It's just 3 steps: create an account, create a link and post it - for every visit, you earn money. It's just that easy!
We offer higher rates, daily payments minimum $3.
Payment methods: Paypal, Bank Transfer, Skrill, Bitcoin, Payeer.
$0.50 free registration bonus available for withdrawn!
20% reff rev. Lifetime.
Fixed Rates / 1000 views, up to $12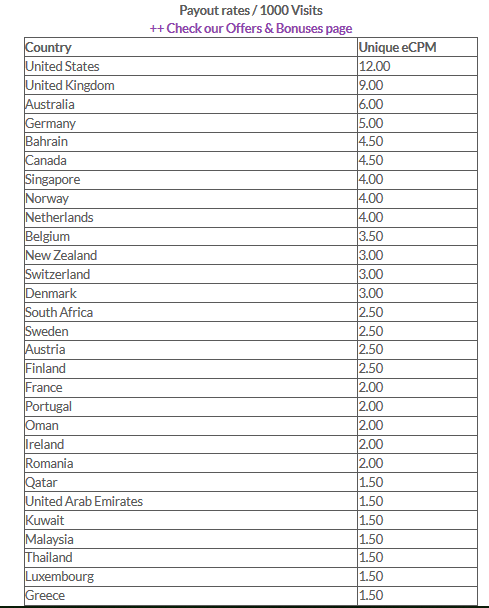 Full list:
https://payskip.org/payout-rates
PAYMENT PROOFS:
https://payskip.org/pages/payment-proofs
Tools:
Quick Link, Mass Shrinker, Full page script, Devolopers API, Bookmarklet,
Banner ADS [new]
High bonuses & a lot of offers:
Offer #1:
Do you have a website? put any Payskip AD for minimum 5 days & get $15 bonus available for withdraw!
Requests:
Your site must have at least 500 visits/day and of course, the site must respect our rules! =>
Ticket: username, website.
Offer#2
:
At every end of the month, the member who earns the most visits will
receive a $100 bonus!
++Bonus:
2nd & 3rd places (if earns 100k views) will receive $25 each one, every month!
Next bonus: 1 February 2018!
All offers here:
https://payskip.org/blog/2-offers-bonuses
20% revenue from referals +
$10
bonus from the first referal who earns $10 from visits;
$5
on the second,
$2 all the next
We pay 2 times / ip / day
We use only banner ads
Fast page loading
Live support chat
You got paid by us? post your payment proof anywhere & get $2 bonus!
Last edited: